Hello all. How was your Labor Day weekend? Mine was pretty good. I went home for the weekend and some things never change. I fought with my sister (bruises to prove it), my mom told me I had dirty nails, and my dad gave me $1 and told me not to spend it all in one place. Ok that last part isn't true...he gave me $5.
I got to see my super cute nieces - including Bob. Actually her name is Madeleine. My uncle called her Maddie (which my sister does not like) so he said he would just call her Bob. And it stuck. By then end of the weekend everyone was calling her Bob. She is the cutest Bob in the whole world.
Well mostly I am here today to let you guys know about a awesome giveaway from my one of my favorite people

Katie

. So you should really check her out...you won't regret it!
* note: I am not entering this giveaway for fairness. Just letting you know because it is pretty awesome. *
Katie and I at her wedding.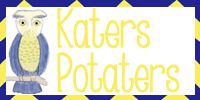 Have a great day and I will be back tomorrow.
P.S. I am thinking once I hit 200 followers I will have a giveaway. Any ideas?