Hello Hello!!! Today I am doing a fun little link up with

Alana

and

Mallory

. I've seen this around before and thought I would give it a try! Basically, below I listed 3 items. 1 is a lie and 2 are truths...your job (if you so choose) is to try and guess which one is the lie!
(that means lets begin in German...I'm having college flashbacks today)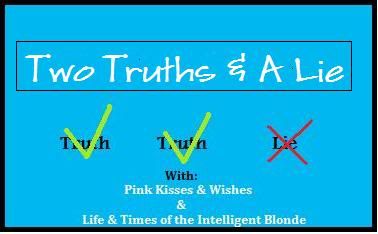 1. I broke my arm in Middle School during free time/recess.
2. I've met conjoined twins.
3. I have been to Disney World 3 times.
So, any ideas of what might be the lie? Let me know, then come back tomorrow to find out and see my second installment of "What did they DO to you?"